Your Resort for Health, Relaxation and Detoxification in Germany
Places where your body, mind and soul can find inner peace are very special. Like SCHÜLE'S, your resort for health, relaxation and detoxification in Germany.
You have to be ready to feel the harmony – and to make the first steps to more quality of life. Right in the midst of nature, in our stylish ambience and with our attentive service, we welcome you to rejuvenate, feel good, and relax in our one-of-a-kind location.
We offer one of the most modern Kneipp facilities in the Alpine region – and we've been experts in the Kneipp philosophy for more than 60 years. But we are more than just a health resort. SCHÜLE's embraces you with spacious relaxation areas, panorama windows for expansive views, and cozy rooms furnished with natural materials.
SCHÜLE'S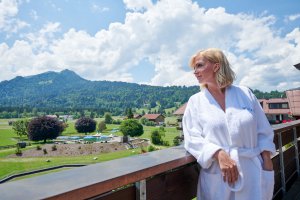 Unique location